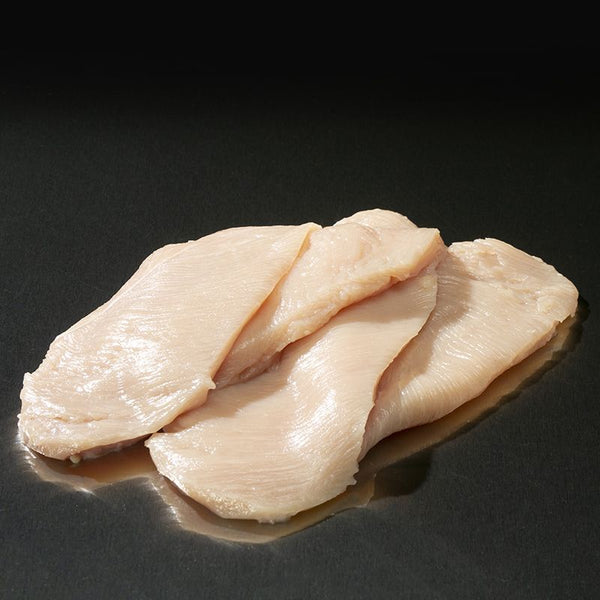 Thin Sliced Chicken Cutlets
Chicken, Breast, Boneless & Skinless, Thin Sliced, 4/4 oz.
Few proteins are amenable to being prepared a different way every day of the year – our Boneless & Skinless Chicken Breasts are one such protein. Completely trimmed individual lobes of chicken are prepared, and await their fate.